Varsity scholarships support page
Varsity scholarships support page
Varsity scholarships support page; With the increasing cost of education which is depriving the intelligent but poor students from schooling, varsity-scholarship and group hesitated to make the leap for helping the masses.
Who we are
Varsity-scholarship and group is an Australia based team, we are into spreading news of scholarships, funding, fellowships, and studentships information. We aim spreading scholarship information to financially handicapped, excellent and brilliant students all over the world.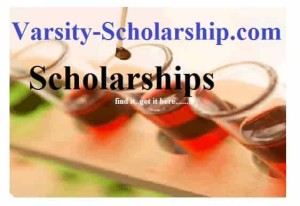 What we do
The solution that is recommended by varsity-scholarship and group is a proactive technique that specifically targets the students or candidates in need of these scholarships; however, there is a major difference between us and other scholarship establishments out there. Each team of the group targets different countries and level with a proactive result approach.
What we have
What makes us stand out from others groups out there is the fact that we own multi-website and media which put your advertisements on the forefront coupled with the fact that you are targeting the right population (the prospective candidates). When you have a page with us you will get clicks and traffic from targeted audience.
Request
All our packages are free, except stated otherwise; we do appreciate your donations sponsoring us by advertising opportunities within your organisation on our website. You can have a page with a customise write up about opportunities in your organisation (special request and agreement must be made which involve some modalities, please contact the administration department via the email provided for further information). We aim spreading scholarships news and information to excellent and brilliant students all over the world and we would be the most honoured if you join us in the campaign by supporting us.
You can contact us via any of the following team contact (emails listed below) or you can reply to this email.  The information stated here is applicable to any of the following team administration department; scholarship-inffo, Asian-scholarship, varsity-scholarship, scholarshipcrib, scholarship-group, mynaijatv, African-scholarship, Scholarship-site, ediblepiece and singlescyber.
Contacts and Emails
Scholarship-inffo.com (admin (at)scholarship-info.com )
Asian-scholarship.com (admin(at)asianscholarship.com)
Varsity-scholarship.com (admin(at)varsity-scholarship.com)
Scholarshipcrib.com (admin(at)scholarshipcrib.com)
Scholarship-group.com (admin(at)scholarshipgroup.com)
African-scholarship.com (admin@african-scholarship.com)
Mynaijatv.com (admin(at)mynaijatv.com)
Scholarship-site.com (admin(at)scholarship-site.com)
Ediblepiece.com (admin(at)ediblepiece.com)
Singlescyber(admin(at)Singlescyber.com)
Looking forward to your positive reply.
Varsity-scholarship and group  Admin
Comments and Discussion
comments